This is a FREE Letter sized 15 page eBook provided to us by Eli Yah.
It is clearly written with numerous Biblical references from both the Old and New Testaments. Also contained in this PDF document are links to other materials produced by the author and general reference materials.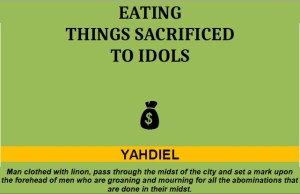 When you are finished reading this eBook you will be very clear about how the LORD regards the eating of things sacrificed to idols.