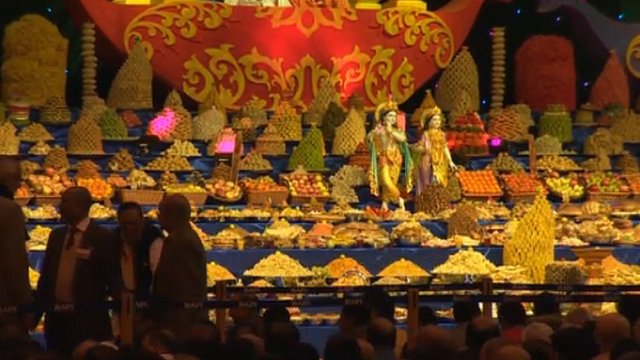 Around this time of the year, with Diwali Celebrations being held by the Hindu community, Christians are often faced with a predicament. Neighbors, co-workers, associates and friends, invite you over to celebrate this occasion, or they present you with sweets and treats that are associated with this celebration. What should believers do? Just flatly reject invitations and appear to be rude and obnoxious? Just discretely fail to show up? Accept the edibles, but when no-one is watching just quietly throw them away? Or just pray over them, cleanse them with the Blood of Jesus and then eat them up, gulp? [I Corinthians 8:1-13]
I personally and respectfully decline such invitations and will not partake of these foods. The point being that this is not something for Christians to partake of, and I will not cast a stumbling block in front of  anyone.
Should we risk offending the LORD or a believer in Christ while trying not to offend the people that are around us? In the long run who will we really have to give an account to for all of our actions? This situation becomes infinitely more complex if you are the only Christian in a household where everyone else are Hindus. You will have to pray and let the LORD be your guide so that you will be able to safely navigate through this time of Hindu celebration.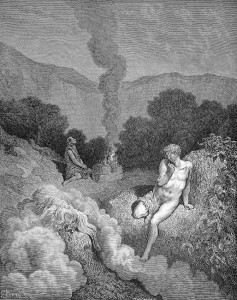 Ever since Adam's sin, mankind has been offering sacrifices. But there was a right way and a wrong way to go about this, as Cain found out soon enough. But thanks be to God for the Lord Jesus Christ, who became the sinless Lamb of God for us once and for all.
Hebrews 9:11-14
11 But Christ being come an high priest of good things to come, by a greater and more perfect tabernacle, not made with hands, that is to say, not of this building;
12 Neither by the blood of goats and calves, but by his own blood he entered in once into the holy place, having obtained eternal redemption for us.
13 For if the blood of bulls and of goats, and the ashes of an heifer sprinkling the unclean, sanctifieth to the purifying of the flesh:
14 How much more shall the blood of Christ, who through the eternal Spirit offered himself without spot to God, purge your conscience from dead works to serve the living God?
A free eBook dealing in more depth concerning this topic has been provided to us by ELI YAH more of his writings can be viewed at  http://issuu.com/eli.yah